Customized Food and Beverage Solutions for Your Biggest Business Concerns
Ecolab offers customized food and beverage solutions backed by our technical experts. We partner with you to help optimize every aspect of your food and beverage operation, so you deliver measurable improvements in operational efficiency, and consistent food quality and safety. This partnership allows our customers to continue to produce profitably, responsibly and safely by targeting actions that drive the right outcomes.
Food and Beverage Markets Served
Food and Beverage Innovations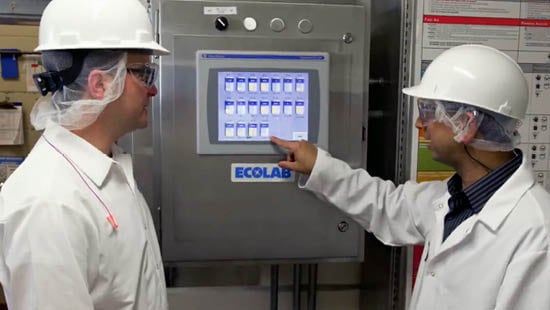 3D TRASAR™ Technology for CIP
Synergex™ Sanitizer and Disinfectant
Food and Beverage Success Stories
Ecolab is proud to partner with the food and beverage industry by providing efficient, responsible and profitable solutions and services.
No Success Stories were found.
Video Gallery
History of Food and Beverage Innovation